2020, Cast silicone, recycled plastic packaging, various dimensions
Sculpture created from pigmented and cast silicone on recycled plastic air pillow packaging, photographed with mirror. This image will be exhibited at large scale for 'Drawing Boundaries' at The Gerald Moore Gallery in July 2022.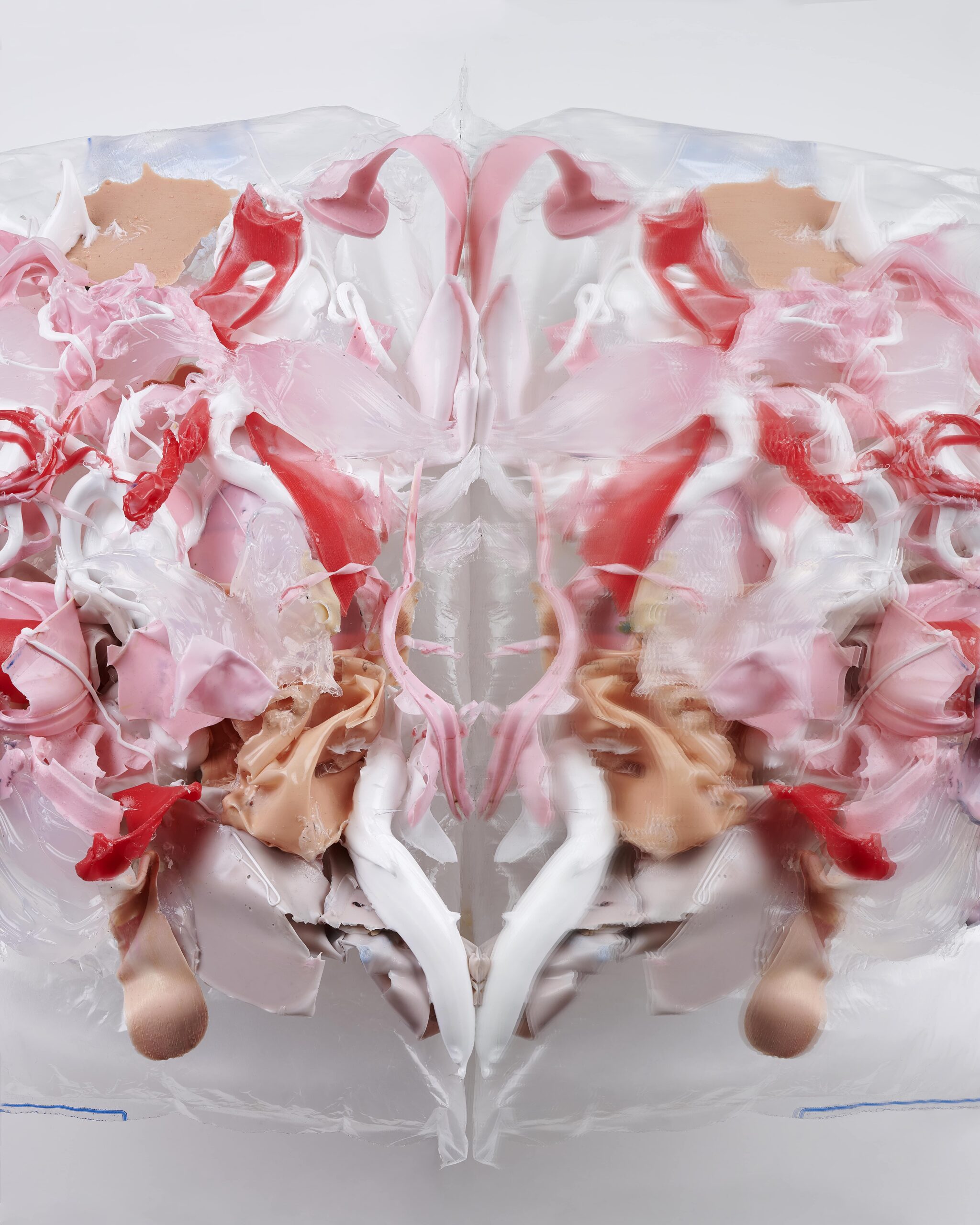 Photograph by Jimmy Image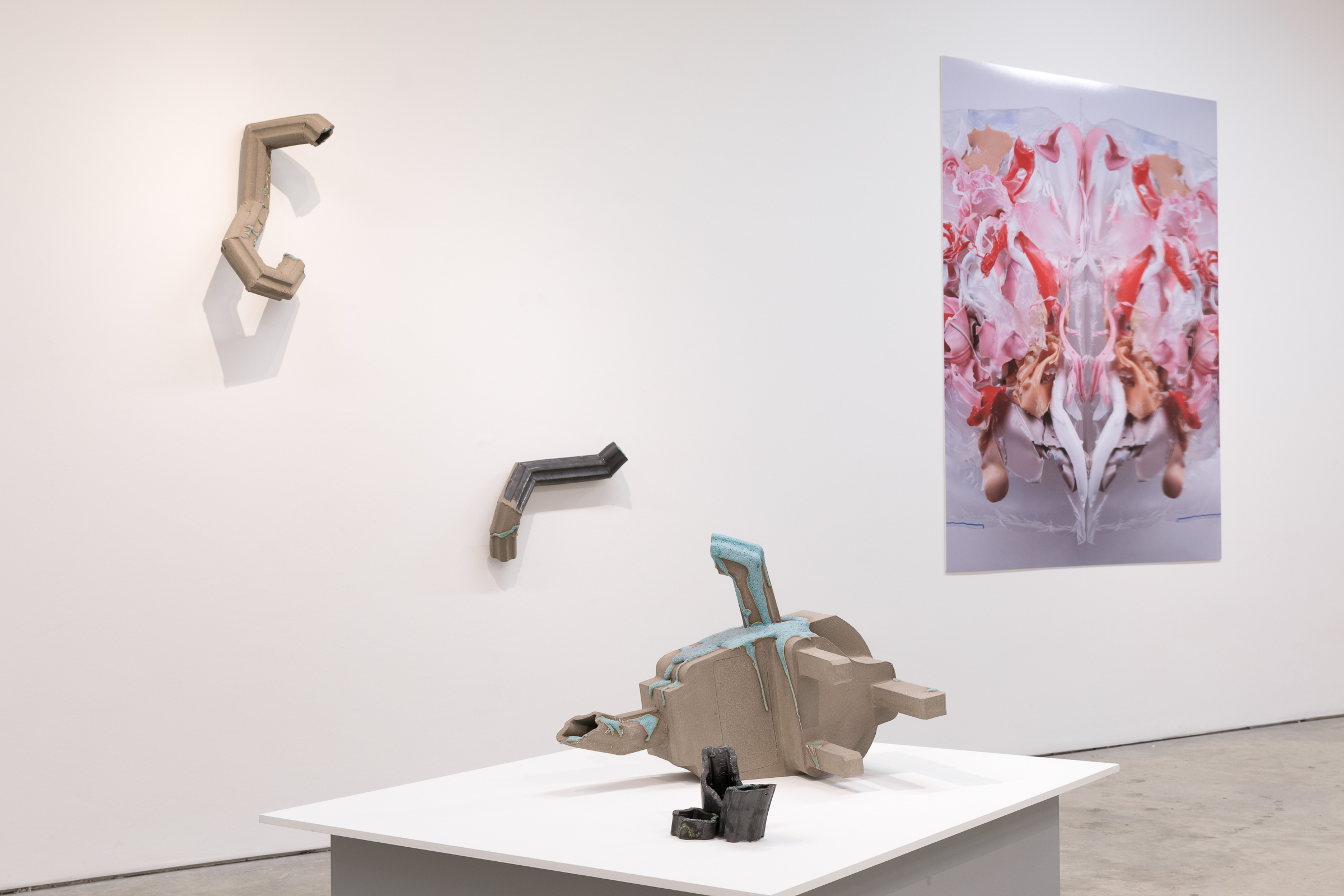 Installed as part of 'Drawing Boundaries' exhibition at the Gerald Moore Gallery, London, UK. (Sculptures by Rebecca Griffiths).
Photograph by Josef Konczak